Our first, but not the least trailer. Cute as a button, this trailer is true to the saying "float like a butterfly, sting like a bee".
To rent at only R250 a day she is the perfect one for you.
Let us introduce you to our little, but a strong trailer. Driving like a dream, you can rent this dreamboat for only R250 a day.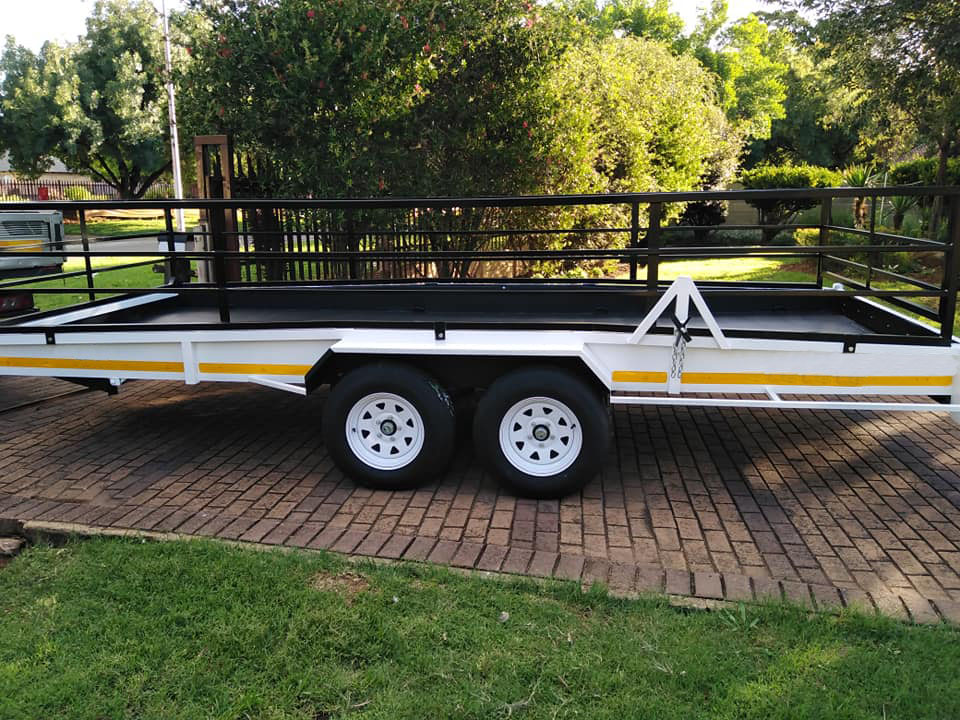 The majestic beast of the fleet. If you need a trailer that won't say no to a challenge, then this big boy is for you. For heavy and awkward loads he likes it all.
This is a car trailer that can be used as a moving trailer, with its removable sides.
To rent at only R450 a day this is the one for you.
Trailer Information
Type
Dimension
Max Load
Wheel Pressure
Daily Rate
Deposit
3 meter Trailer
3m long
1.5m wide
750kg
2.4 Kpa
R250.00
R200.00
5 meter Trailer
5m long
2m wide
3. ton
4.5 Kpa
R450.00
R400.00